7 Benefits of Plastic Packaging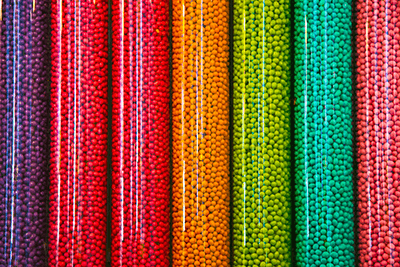 The right packaging for your products is important. It's what showcases your product in the best light and attracts customers to make a purchase. Your packaging also needs to protect your products from physical damage as well as other external factors that can degrade your product, such as weather, water, heat, or cold.
Without the right packaging, your product is vulnerable. It can also become less desirable than the products of your competitors if they have their packaging right.
When choosing the best type of packaging for your products or business, you can be faced with an astonishing array of options. Some of the most popular packaging materials used today are:
Cardboard
Glass
Foam
Aluminum
Fabric
Plastic
All of these materials can look great when used appropriately, but most of them have limitations. Glass is heavy and prone to damage. Cardboard is extremely versatile but also easily damaged, especially if it gets wet. Foam only works as a protective element. And fabric and aluminum are only suitable for a limited numbers or amounts.
Plastic, on the other hand, is by far the most versatile of all the packaging types. Its durability is unmatched by its rivals. It is low-cost, attractive, and waterproof. And it protects its contents from things that challenge packages in transit.
Plastic is one of the most widely used products on the planet. You can find it in everything from automobiles to bike helmets, cell phones, and surgical equipment. Besides its presence in products, it is one of the most popular packaging materials used today.
There are hundreds of varieties of plastic packaging available. Having examined them all, we feel that the benefits of clear plastic packaging outweigh all other plastic types.
So What Are The Benefits Of Clear Plastic Packaging?
Were you aware that the sealability and durability of plastic packaging safeguard goods from deterioration and lengthen shelf life?
Whether you own a business, work as a purchasing manager, or hold a position that gives you authority over corporate buying decisions, it pays to explore the benefits of plastic packaging.
Are you interested in learning why plastic packaging for businesses makes sense?
Keep reading to see seven reasons why plastic packaging is a good idea.
1. Consider the Durability
One of the advantages of plastic packaging is that it's durable. Case in point: many manufacturers of car ramps use plastic materials. These ramps can support vehicles weighing thousands of pounds.
That's just an example of how strong plastic is. It can be just as strong a material as metal, so it's a great option to protect your products.
2. Consider the Cost-Effectiveness
When considering options for packaging, you'll want plastic packaging on your shortlist. One reason is that it's cost-effective.
As you saw above, plastic packaging is as strong as metal. However, the former is much lighter than the latter. That means transportation and shipping expenses are cheaper — potentially saving you a small fortune over time.
3. Consider the Versatility
Yet another reason to consider plastic packaging is that it's versatile. In other words, there are various product packaging design options.
You can get plastic packaging in different sizes, shapes, and configurations to meet your specific business requirements.
Do you need plastic packaging for large products or small products? You won't run out of options when you find the right supplier to work with.
4. Consider the Eco-Friendliness
Plastic packaging is eco-friendly packaging that can be reused or recycled.
Also, consider that the lighter weight of plastic packaging compared to some other types means lower fuel consumption during the transportation stage.
5. Consider Formidable Impact Resistance
You'll also get a high impact resistance when you choose plastic packaging. That means you won't have to worry about the safety of your products.
You can avoid the costly waste, inconvenience, and customer dissatisfaction associated with using less durable packaging materials like cardboard.
That can be a game-changer if your products are fragile. Simply switching to plastic packaging can ensure your products are undamaged during transport.
6. Consider Suitability for Different Products
Whether your business is in the food and beverage, personal care, chemical, or any other industry.
What this means is that the chances are good that you can find the right plastic packaging for your products. You might be surprised at what you learn once you start to investigate the range of options available to your business.
7. Consider the Compactness
Yet another advantage of plastic packaging is that it's compact. Plastic packaging can, for instance, be easily stacked upon other objects.
That can come in useful when you ship packages to your customers.
You Can Experience the Benefits of Plastic Packaging
As you can see, there are lots of good reasons to consider plastic for your packaging needs.
Are you interested in learning more about the benefits of plastic packaging, or do you want to work with a supplier with a track record of successfully helping businesses with their packaging requirements?
Get in touch with us at Petro Packaging Company whether you're looking for custom and large orders or small box quantities. We're here to help.