Custom and Stock Plastic H Channel Extrusions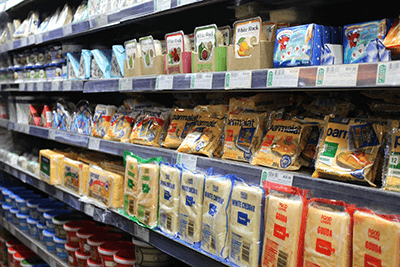 In the world of plastic enclosures and clips, the plastic h channel is the jack of all trades. You find it in more places than we can list here. This makes it a critical buy for any retailer who needs a bag closure, a price tag clip, trim, or any of multiple other uses.
It also means you need to trust where this plastic came from. Petro Packaging Company is proving itself to be a leader in the plastics industry, producing the best custom plastics on the market including the plastic h channel extrusion.
Keep reading to learn more about plastic h channel extrusions and why Petro is your best choice for plastic.
What Are Plastic H Channel Extrusions?
Anytime you see a price tag hanging precariously beneath your favorite at of spaghetti sauce at the grocery store, you're most likely looking at a plastic h channel keeping that price tag affixed.
The plastic h-channel extrusion is sometimes called the "joiner" channel because it joins the panels of different materials. It can connect plywood, Foamex, surrogate, and a variety of other materials.
The h-channel can be ordered as both a stock plastic extrusion or a custom plastic extrusion. The plastic extrusion process produces a variety of plastic materials. H channel plastic is special because it is shaped like an H.
How Plastic Extrusion Works
The plastic extrusion process starts with a mass of raw plastic in a hopper hanging above a closed channel. The hopper drops the plastic materials into the channel.
Inside the channel is a long screw. The plastic pieces rub against each other as the screw moves them through the channel. The friction along with some external heat causes the plastic to melt into a liquid.
Once the plastic has reached the end of the channel, it is molten plastic and ready for a die. A die is a special tool at the end of the channel that shapes raw materials like plastic into a product like the plastic h channel.
The die is a metal plate cute that has a hole cut in it. The plastic goes through the hole and is shaped into a specific shape. At the end of the die, the plastic comes out as the new, extruded plastic
Then the plastic cools and hardens. Machines cut and prepare the new plastic material, preparing it for shipping or more processing.
What Makes Petro Plastic The Best?
Petro Packaging is the best in the plastics business because of the variety of materials we use as well as the specialization we have. Founded in the 1960s, our company is run by the third generation of our family, making us a reliable, trustworthy company. We've weathered the storms of economic ups and downs to become a leading company in the plastics business.
Plus, we offer the most thorough selection of plastic extrusions for whatever applications you need. We are dedicated to processing a variety of materials so we can meet your plastics needs.
Reliable Company
If you have a unique plastic need, Petro wants to help. We specialize in plastic extrusions. This means we understand how to turn basic plastic material into whatever plastic object you need.
You can trust us because we've been dominating the plastics industry for over fifty years. We've learned to flex with the plastic market and meet the growing demand for plastics materials over the decades.
Plus, we deliver products on time every time. When you put in an order, our engineers work hard to assist you and then ship out our in-stock products within 24 hours of you ordering them.
Specialization
Clear CAB and PETG extrusions are our specialties, but we also provide alternatives such as ABS, styrolus, styrene, and a few other choices.
We have a big inventory that includes all kinds of stock shapes for your display needs. When you have a unique display, we can help make it happen with our POP display plastics.
Customization
We have standard packaging and plastic extrusions as well as customized plastic extrusions. Customization takes up the majority of our manufacturing. We use vacuum and air forming techniques to create anything from basic "U" shaped profiles to more complex configurations.
We have a knowledgeable sales team and engineers that talk you through the process to help you find the best shape and size for your needs. We also have in-house tools and die makers not to mention experienced production personnel that make sure you receive the best item for your needs.
We want to meet your needs from the concept of what you need up to the final product. Our team is here to serve its customers.
Materials
We use the highest quality of PETG Copolymer (Polyethylene Terephthalate Glycol), Clear Tenite CAP, and Tenite CAB plastic. While these are our specialty, we use other materials as well.
Typical plastic h channel extrusions consist of a variety of different materials. These are some of those materials and how they're used.
PVC: PVC comes in both firm and flexible grades, clear and opaque. It holds its shape well and yet contours to curved surface areas. It has the best impact strength of all plastics and thus people use it both inside and outside for things like gaskets, edge trims, and retention clips.
Polycarbonate or PC: You typically see PC used when you need a high-impact resistance material. It has a smooth surface quality as well as colorability. Thus we typically see it used for corner protectors, edge trims, and pricing channels.
ABS or Acrylonitrile Butadiene Styrene: ABS is a high-impact resistance material that colors well. It has a smooth surface, and we see it most often inside rather than outside.
Polyethylene (PE0) and Polypropylene (PP): PE is one of the more flexible plastic while PP is the more rigid of these two poly materials. It works best in situations that do not require UV resistance, so we see it in places like bag closure clips, edge trims, assembly magazines, pool liner clips, and wire covers.
Acrylics: Acrylics work best in situations where clarity and economics are high priority. So you see it with price channels and price tag holders along with bin edging, hinge applications, and shelving edging. It does not absorb impact well.
Trust Petro Packaging and Win
A reliable plastic h channel is one piece of a puzzle in your retail world. It means your price tags stay put or your materials stay joined.
You can trust Petro Packaging Plastic for all of your plastic h channel extrusion orders. If you have questions about our products, contact us. We'd love to help you out.