Stock & Custom Plastic U Channel Extrusions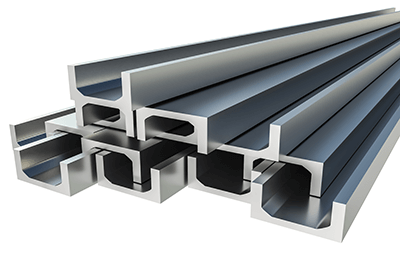 Plastic U channel extrusions are versatile. They have a multitude of uses within many industries and can be seen daily without you noticing they're there. These simple shapes are sturdy and long-lasting, making them the ideal material for their intended uses.
A Choice of Materials
Plastic U channel extrusions can be made in a variety of plastics. Each type has its benefits:
PETG (Polyethylene terephthalate glycol): Super tough and durable as well as affordable
CAB (cellulose acetate butyrate): Resistant to ultra-violet rays making it ideal for outdoor applications
CAP (Cellulose Acetate Propionate): Heat resistant, hard and glossy
Depending on the use of your plastic U channel extrusion, one of the above materials will be better suited to the application.
Applications for Plastic U Channel Extrusions
It's amazing how versatile this product is and just how often it's used. Its two main uses, however, are for use in the displays or as a protective element. You will find plastic U channel extrusions used in the following ways:
Protective Applications
Edge protection: Covering edges such as shelves and displays to stop them from becoming damaged
Impact protection: Corners or edges that are easily knocked or banged can be protected with this product
Conductor bar protector: Electrical components will be insulated
Cable organization: Keep cables and wires tidy and protected
Bus bar insulator: Electrical components will be insulated
Display Applications
Label and cardholders: Particularly useful for retail units, a transparent extrusion can be attached to shelves full of products and the price/information labels added behind
Sign holders: Signs will be protected as well as kept sturdy
Graphic holders: Great for use in product displays or at trade fairs
Decorative trim: A tidy and protective way to finish off a display
Picture Frames: Display important information or images using this sturdy material
Mirror or display connector: The plastic U channel extrusion can be used to connect display panels or mirrors together to create one large display piece
Industries In Which Plastic U Channel Extrusions Are Found
Given the wide variety of uses for the U channel extrusion, it stands to reason that it can, therefore, be found in a broad range of industries. Some of the biggest consumers of this product, however, are:
Retail: Given its extended use within displays, the product is most commonly found in the retail industry. Most shelving units in stores will have the U channel extrusion in place to display product information. It can also be found on other hanging displays, graphics, and signage fixtures.
IT: As plastic insulates electronic components, the U channel extrusion plays an important role in protecting IT and television equipment and keeping the user safe from electrical shocks.
Trade Shows: Plastic U channel extrusions are usually found connecting and holding trade show displays. Being so lightweight and strong, they're easily transported and constructed.
Point-of-purchase (POP): Related to the retail industry, U channel extrusions will be responsible for holding all the displays you see as approach the checkout in a store. Its versatility lends itself well to creating eye-catching features that compel the consumer to buy. Easily constructed and dismantled, the POP display can be changed frequently with minimal effort or cost.
Office Furniture: Office furniture tends to receive heavy use and is, therefore, more susceptible to damage. Plastic U channel extrusions add a protective edge around desks, units, tables, and other items of furniture to increase their longevity within the office environment.
What Types Of Plastic U Channel Extrusions Are Available?
Petro Packaging Company Inc. is a third-generation, family-run business that specializes in the provision of different types of plastic extrusions and packaging. Our priority is to ensure that we're offering our customers exactly what they need, so our plastic U channel extrusions are available with a variety of options:
Our U channel stock PETG plastic extrusions are available in six-foot lengths.
Our U channel stock CAB plastic extrusions are available in eight-foot lengths.
Both of these options are available for immediate shipping and can be easily cut to size once received.
If you require something a bit different, we also offer custom plastic extrusion services. All you need to do is contact us and we can start the ball rolling by discussing your requirements.
If you're not sure exactly what would be suitable for your needs, talk to a member of our expert team, and we'll recommend the right type of plastic U channel extrusion. Whether it's to protect or display, the Petro Packaging Company Inc. has the best product for you.