Custom Packaging: Stock & Custom Extruded Plastic Shapes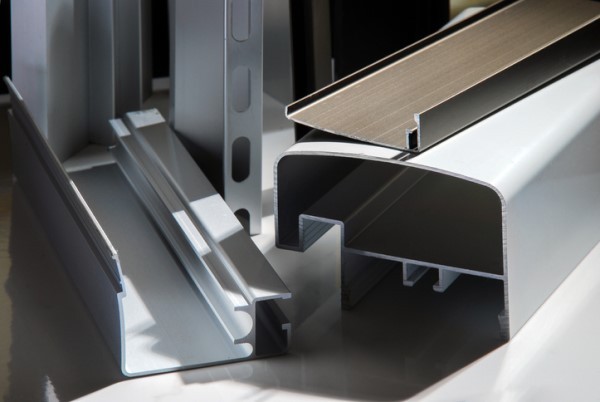 Do you have a custom packing profile extrusion that you need to be fulfilled, but you aren't sure where to look or what to even look for? You commonly see extruded products everywhere you turn, and they come in several different shapes and sizes.
Most of your electrical utilities, houseware items, and toys come from plastic extrusions. If you have a product you need to create and are looking for custom packaging options, you came to the right place. This brief guide will cover all you need to know about custom plastic profile extrusions and who you can reach out to for more information.
What Are Plastic Extrusions?
Plastic extrusion is the manufacturing process that forms products and parts with fixed cross-sections from a thermoplastic or some sort of thermoset material. When the material gets pushed through an extrusion die, it comes out in a specific shape or form.
Advantages and Disadvantages of Plastic Extrusions
Plastic extrusions give your design greater flexibility. This comes in handy when creating custom packaging. The extrusion process allows manufacturers to develop products with a wide variety of continuous cross-sections.
Lower Production Costs
The overall cost for extrusion operation is much lower than other molding processes. This process commonly uses thermoplastics that have the ability to be molded, melted, and hardened as needed. If the process needs to be restarted, the manufacturer can reuse the material.
Post-product Operations
Another advantage of using custom extrusions is the fact that it has easier post-production operations. When using an extruded roll stock ready for thermoforming, you don't have to wait for any cure time.
Material Thickness
One disadvantage comes with using plastic extrusions: the material's thickness. Depending on what you need, you may only be able to extrude the material to a maximum of .060″ thickness.
Common Polymers Used in Custom Packing
As we mentioned earlier, the extrusion process is suitable for thermoplastics, but it is also great for thermosets. Some of the most common plastic materials used include PET.
PET
PET, also known as polyethylene terephthalate or polyester, is a lightweight and colorless thermoplastic material. This material is resistant to alcohol and other solvents and has excellent moisture barrier properties. It is also highly flexible and is commonly used for single-use beverage and food containers.
PVC
PVC, or polyvinyl chloride for long, is a thermoplastic with excellent material density and optical clarity. If needed, you can use this material for rigid and flexible variations. Most manufacturers use this material to produce plastic components.
HIPS
High impact polystyrene is a low-cost product commonly used in food packaging and in electronics. This material has high recyclability and moisture barrier properties.
RPET
RPET is recycled PET. This serves as an eco-friendlier option for food and beverage containers.
PETG
Polyethylene terephthalate glycol is a variation of the PET material, but this version adds glycol. With the added glycol, the material has exceptional durability and manufacturability. This makes PETG ideal for applications in industrial, consumer, and commercial packing products.
Types of Custom Profiles
There are several different custom packaging profiles available based on what you need. For example, if you need a material to be flexible, you can ask about flexible vinyl or polyurethane. If required, you can co-extruded flexible materials to create a particular color to match your brand.
Rigid
Rigid plastics are inflexible and are best used for external environments. Rigid materials are cost-effective and just as durable as metal products. Because plastic is cheaper than metal, using a rigid type of material can serve as a great alternative.
How to Choose the Right Company for Custom Packaging
When creating custom packaging, you will want to make sure you work with a company with experience. Please look at a company's standard of quality control and their previous reviews with other customers.
Quick Lead Times
It is imperative that the company you partner with for your custom packing products has quick lead times. Once they receive your order with a die, most companies produce products within ten working days, sometimes less.
High-Level Quality Control
Quality control is something you cannot skip or overlook. The last thing you want is to put out a defective product on the market. That can leave room for product liability issues which can quickly damage your company's reputation. Your manufacturer should strive to protect you from any delays or possible inconveniences associated with manufacturing.
Expert Tooling Design Capabilities
If you need to replace your tooling or start a new product, make sure your manufacturer has the expertise and capabilities to handle that. They should be able to design a high-quality extrusion die according to your specifications.
Different Manufacturing Industries
Before you partner with just any manufacturer, make sure they have experience creating products in your industry. For example, some companies specialize in producing materials for the RV industry, whereas others focus more on the marine industry.
Other manufacturing sectors:
Sign companies
Agriculture
Automotive industry
Construction industry
Consumer goods
This list is not exhaustive of all the available industries that use custom packaging, but these are the most common ones. Other sectors, such as the upholstery and furniture industry, also use plastic extrusion processes for their products.
Extrude Your Version of Perfection
Creating your custom packing for your plastic extrusions should be a straightforward process handled by the pros. Once you find the right company to partner with, they will make sure to create your product exactly as your specified.
If you are ready to send in your specifications or have questions about the extrusion process, contact us. Our team is prepared to assist you with any concerns you may have.