Plastic Golf Ball Containers | Golf Ball & Tee Displays
Make it your best marketing campaign ever when you use our promotional golf ball tubes. Promotional companies rely on Petro Packaging as their go-to supplier of custom plastic golf ball containers. Here at Petro Packaging, we manage and specialize in manufacturing custom plastic tubes, plastic packaging tubes, and custom plastic extrusions for a variety of industries. Our products can be used in an array of applications.
You know how important it is to make a great first impression with your customer. Golf ball and tee displays demonstrate attention to detail that makes a difference. Companies that work with us stand to benefit in the following ways and more:
Reliability and quality. That boils down to excellent customer service.
New, effective packaging solutions for new products.
Better packaging solutions for existing products.
As for our plastic golf ball containers and displays, our standard golf ball tube package is a 1 3/4" diameter clear plastic tube with .017" width thickness. We offer these in custom lengths and produced according to your specific requirements. These clear packaging tubes are uniquely designed to protect and display golf balls and tees and allow room for your logo or artwork to appear anywhere on the tubing. They are great for your next golf outing and work perfectly as promotional gifts.
We Can Help You Make a Great Impression
As part of a marketing strategy, we know that many firms host charity events such as charity golf outings. If you are hosting a charity golfing event, you will make sure that everyone receives a gift, such as a golf hat, tees, or other promotional items. Commemorative golf balls with a business logo printed on can be used to great effect, but the effect doesn't need to start or end there.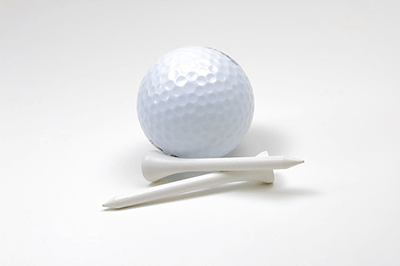 We can provide fast, reliable service so that you get clear custom golf ball containers that you can give out as gifts. We offer sturdy but lightweight plastic golf ball containers. If your golf outing is approaching fast, don't worry. We will deliver quickly without compromising on our superior customer service.
At Petro Packaging, we like to look after our customers. Get in touch with us today and you will see that we really do take care of you and all your packaging needs. Some of the great benefits of our promotional golf ball tubes include:
They are attractive gift packages that make great prizes
Uniquely packaged, they make excellent giveaways
You can enhance your product with the perfect packaging for raising brand awareness during golf outings, sporting events, conventions, and trade shows
Our crystal clear packaging showcases personalized and specialty golf balls
Custom printing takes your presentation to the next level, which displays attention to detail that is sure to impress
We set ourselves apart from our competition by offering:
Quick lead times for our specialty materials (CAB and PETG)
Outstanding customer service
60+ years of plastics manufacturing experience
The ability to handle special requirements
And we focus on what is important to our customers. By anticipating our clients' needs and listening to feedback, we have a built a firm that:
Processes customer orders of all sizes with the same level of excellence
Knows the market we work in today, which is vastly different from packaging of the past
Ensures quality products that are FDA-approved and safe for medical or dietary concerns
Has sales representatives to work with you every step of the way
Uses an engineering team to research, design, and develop every product, working with you until you have what you want.
When you need promotional items, trust that Petro Packaging will deliver for you. Our gift pack ideas for golfing include not only golf balls but also tees, ball markers and divot tools. And we serve various markets, including:
Medical
Toys and Games
POP displays
Cutting tools
Cosmetic
Mailing and shipping
Arts and crafts
For golf ball containers and all your plastic packaging needs, we have what you need. At Petro Packaging Company Inc., we have been servicing varying packaging requirements for decades. As a third-generation, family-owned and -operated company located in northern New Jersey, we offer the most comprehensive selection of extrusions for many unique applications.
Petro Packaging makes it easy to be the success you were meant to be. Give us a call today for pleasant surprises about our minimum orders, lead times, and more. We offer free samples on custom orders, and we ensure you are in the loop once we receive your order.