Top 14 Plastic Extrusion Companies In The Industry
Plastic extrusion is a manufacturing process that involves melting raw plastic and forming it into a continuous profile. Extrusion produces items such as piping, tubing, and other plastic items such as fencing, deck railings, and window frames. 
There are many plastic extrusion companies around the world, so we are going to help make it easier for you to choose the best company for your business. Here are the top 14 plastic extrusion companies.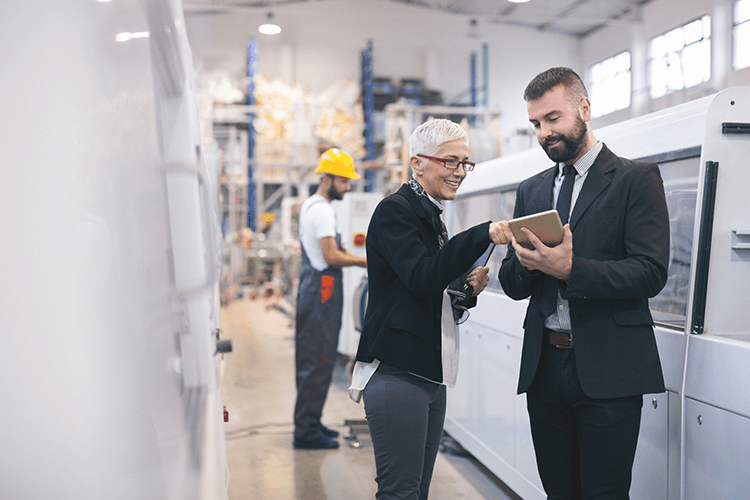 1. Petro Packaging Company Inc.
If you are looking for one of the premier plastic extrusion companies, Petro Packaging is for you. Petro Packaging Company Inc. is a third-generation family owned and operated company based in northern New Jersey. We offer the most comprehensive selection of plastic extrusions for many unique applications, and our forty-plus years of experience coupled with the dedication to processing a variety of thermoplastic materials has made us your premier extrusion house for plastic tubes and profiles.
We create a variety of plastic extrusions perfect for your specific needs. We manufacture custom plastic extrusions, stock PETG plastic extrusions, and we even offer a number of extrusion fabrication services, including in-line and off-line finishing processes. 
Start your project today by scheduling a free consultation: 
Petro Packaging Company Inc. 16 Quine Street Cranford, NJ 07016, Phone: 908-272-4054 Fax: 908-272-2836 Email: [email protected]
2. Lakeland Plastics
A very close second, is Lakeland Plastics. Lakeland Plastics was founded in 1962. The company employs a team of industry veterans and experts in plastic extrusion. If you are a designer or engineer, this is the company for you. They manufacture custom plastic profile extrusions for a multitude of industries including commercial fixtures, building and construction, refrigeration, lighting and more. 
Lakeland's dedication to maintaining high standards in their manufacturing process has resulted in a strong reputation throughout the plastic extrusion industry.
1550 McCormick Blvd., Mundelein, IL 60060 Phone: 1-847-680-1550
3. Pexco
You can't go wrong with Pexco. Pexco has over 50 years of experience in delivering extruded plastic solutions across multiple markets, including more than 30 different segment applications. They specialize in producing custom plastics. Armed with a variety of engineering and production specialists, Pexco is able to assist you with part design and engineering, die development, tight tolerance processing and value, and added fabrication.
Over the years, Pexco has grown and evolved into one of America's leaders in design and fabrication of specialty plastic products. 
6470 East Johns Crossing, Suite 430 Johns Creek, GA 30097 Phone: 1-700-343-4590
4. Keller Plastics
Keller Plastics is not only a leading plastic extrusion manufacturer, but also a customer-oriented company focused on innovation and quality plastic profiles.They manufacture plastic profiles in ABS, PVC, nylon, polycarbonate and more, creating anything from standard plastic extrusion designs to co-extrusions, and hollow profiles They even offer 3D printing and free design engineering assistance. 
41 Union St Manchester, NH 03103 Phone: (603) 627-7887
5. Polyvisions
Polyvisions Inc. began operations in 1986 to market proprietary, specialty polypropylene Plastic resins and additives. PolyVisions is an environment-centric company, specializing in providing sustainable plastic solutions. They are capable of handling a wide variety of thermoplastic resins and additives. They put the right combination of materials together to meet the needs of the toughest applications. If you're looking for an environmentally-conscious company, PolyVisions is for you! 
25 Devco Dr Manchester, PA 17345 (603) Phone: (717) 266-3031
6. GHS Industries
With over 100 combined years of experience in plastic extrusion, GHS industries is a competent and excellent B2B supplier of custom plastic extrusions, tubing, and plastic profiles in Northern Ohio. They offer a vast selection of plastic resins and can match any custom colors to your customer's specifications. Currently, GHS produces a wide variety of hollow, solid, dual durometer, and custom profiles.  
They can assist your business in the production of both simple profiles and more sophisticated designs.
15242 Foltz Industrial Pkwy Strongsville, Ohio 44136 Phone: 440-238-3009
7. SFR Industries
SFR Industries is a custom plastic profile extrusion company. They make plastic extrusions for a diversity of industries, including store fixtures, POP, furniture, construction and OEM using standard dies ranging from t-moldings, price tickets, cap channels to corner connectors, or custom plastic profile extrusions for unique applications. 
SFR industries can help bring your ideas to life. 
652 Tower Drive, Cadott, WI 54727 Phone: 1-800-369-9410
8. MiddleField Plastics Inc.
With now 50 years of experience, Middlefield Plastics Inc is proud to identify itself as a plastic extrusion problem solver. They specialize in custom plastic extrusion. With State-of-the-Art color matching, CAD modeling, 3D modeling to manufacturing, they are able to work on a variety of projects such as horticulture, construction, electronics, athletics, telecommunication and toys. 
For MiddleField Plastics, no project is too big or too small. 
15235 Burton Windsor Road Middlefield, Ohio 44062 Phone: 440-834-4638
9. ODM
Aluminum Extrusions, Aluminum Castings, Custom Aluminum Extrusions, Aluminum Flat Rolled Products, CNC Metal Machining, Plastic Injection Molding, and Plastic Extrusions, are just a few examples of what ODM Metals provides its customers. They are a B2B Trading company that services Florida, Georgia, California, North Carolina, South Carolina, and other parts of the United States. ODM was founded in 2010 and has built their organization into a successful extrusion manufacturing company. 
As a trusted extrusion manufacturing company, Offshore Direct Metals is sure to help your business's needs. 
190 Escambia Lane Unit 501 Cocoa Beach, Florida 32931, USA  Phone: 1-855- 272-3889
10. Intek Plastics
Intek Plastics supplies engineered thermoplastic extrusions, fabricated sub-assemblies and value-added services to original equipment manufacturers requiring high-performance, custom plastic solutions. They deliver precisely engineered, customer-specific linear extrusion products for a wide variety of OEMs and markets. Finally, Intek Plastics understands that materials matter. They extrude dozens of different thermoplastic compounds from lightweight polypropylenes to tough polycarbonates to flexible urethanes. You can trust Intek Plastics to fulfill your business's needs. 
1000 Spiral Boulevard Hastings, MN 55033 Phone: 651-243-2966
11. Custom Profiles Incorporated
Custom Profiles Incorporated is not a generic supply house that provides small quantities of typical off-the-shelf stock items. Most of the extruded parts they make are either customer- or industry-specific and are released in relatively larger quantities. The majority of CPI's  products are run-to-ship items produced to satisfy customers' just-in-time requirements. Custom Profiles Incorporated understands that the plastic extrusion process can sometimes be confusing. They provide a variety of helpful videos and resources to assist their customers. 
256 Benjamin H. Hill Dr SE Fitzgerald, Georgia 31750 Phone: 229-423-2929
12. RPM Industries, LLC
RPM Industries produces custom profile plastic extrusions in various widths and sizes. They specialize in complex extruded plastic shapes and tubing in rigid, flexible and co-extruded plastic. Additionally, RPM Industries offers various secondary operations to include punching, notching, holes, slots, and tape application. You can rest assured that RPM Industries uses high-quality materials and can effectively meet your business's needs. As an added bonus, all their manufacturing plants that produce their plastic, rubber and aluminum products are located here in the United States of America. 
1444 Lowell St Elyria, OH 44035 Phone: 440-268-8077
13. Crescent Plastics Inc.
Since 1949 Crescent Plastics has been the leading manufacturer of high-quality plastic extrusion products. The Crescent Plastics thermoplastic extrusion engineering team is an extension of your company and  will work with you to provide Design for Manufacturability (DFM) assistance, which ensures the most cost-effective and functional design for your plastic extruded products. They welcome the opportunity to combine our experience and expertise with the challenges of your next plastic extruded products program. As a trusted manufacturer of plastic extruded products, you can rest assured that Crescent Plastics will work tirelessly to meet your business's unique needs. 
955 Diamond Avenue Evansville, Indiana 47711 Phone: 812-428-9305
14. Spiratex
Spiratex has been a leader in custom plastic extrusion since 1955. As one of the oldest plastic extrusion companies, they pioneered the extrusion process for UHMW/PE, setting industry standards that are used in markets around the world. If you have a difficult project, this company is up for the challenge. Complex shapes, unique sizes—the more difficult the profile, the better. They specialize in developing custom solutions and custom work. You can trust that Spiratex will work hard to ensure success, whether it's a standard part or custom project.
6333 Cogswell Rd, Romulus, MI 48174  Phone:734-992-7229
Finding The Best Plastic Extrusion Option
There are hundreds of plastic extrusion companies in the United States, each one serving different markets and needs. We hope this list helps you narrow down the options and more importantly, directs you to the company that will best serve your needs.