Top 5 Uses For Extruded Plastic Products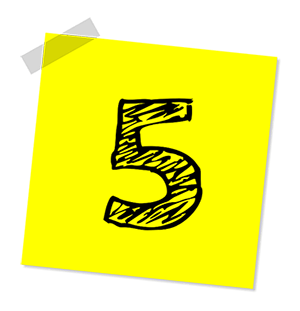 The uses of plastic, in its many forms, are almost limitless. If you can think of it, the chances are it can be made from plastic. A variety of different processes are used to create plastic products, including extrusion, which is one of the most common.
Extrusion is the process of taking a solid plastic mass such as pellets or powders, heating it until it melts, then pushing it through a die, so it forms a shape. The process can be continuous so that it produces a continuous line which can then be cut or shaped further. It can also be blown into specific shapes, such as bottles or containers.
This makes extrusion an extremely versatile way of creating plastic products. You may be surprised at just how much is created using custom plastic extrusions.
Here are the top five uses for extruded plastic products:
Engineering and Construction
Extruded plastic is extremely strong and robust. It's not harmful to human health like material such as lead. And it is resistant to chemicals and other substances. This makes extruded plastic an essential material for use in engineering and construction projects.
Rigid plastic extrusions are used extensively for:
Piping and tubing
Protective coverings for corners and edges
Edge trim to conceal raw edges
Panels and joining boards
Insulation
Spacers and infill products
Corner jointing and cladding panels
Partitions and gap coverings
Guttering
Protective housing for cables and wiring
Electrical Equipment
Electrical items and equipment can be complex and delicate. This means they are prone to damage without a protective covering. Plastic extrusion can be molded to create insulation for wiring and protective housing. It can also be molded to fit the appliance, creating a pleasing aesthetic.
Some of the most common uses for extruded plastic within electronics are:
Capping
Cable trunking
Power tracking for electrical supply
Electrical housing
Protective casing
Electrical conduits
Wire insulation
Visual Merchandising
Goods displays on store floors take meticulous planning and preparation. They are what draw the customer's eye to the products on offer and are the key to maximizing sales within the retail industry. Visual merchandising can be simple such as shelving or box display, or it can be a complex and artistic design.
Plastic extrusions can make a display sturdy as well as visually appealing to the customer. This product is most commonly used for:
Edging and corner protection
Edge trim
Sign holders
Price holders
Corner frames
Graphic display panels
Display cases
Product hangers
Shelf strips
Product Packaging
In every store and supermarket, you'll find hundreds of examples of extruded plastic products. The crystal clear plastic makes this type of product the perfect way to show off goods while simultaneously protecting them.
Common examples of applications made from extruded plastic include:
Cosmetic items and make up
Art and craft materials
Sports equipment
Perfume and cologne
Cutting tools and DIY items
Toys and games
Herbs, spices and other pantry items
Candy
The Pharmaceutical and Medical Industry
The use of plastic is vital within the medical industry. Easily cleaned and sterilized, resistant to degradation and chemical reactions, many medical procedures and equipment are made possible thanks to plastic.
The medical industry uses plastic extrusion for:
Drug and medicine containers
Catheter and intravenous drug tubing
Protective housing for medical devices and equipment
Protective casing for sterilized items
Blood and bodily fluid sample containers
Tubing for anesthetic administration
Syringes
Dental tools
Diagnostic and surgical instruments
Implants
While these are the top five uses for plastic extrusions, it's easy to see how they can be used in a huge variety of applications within other industries.
Choose Petro Packaging Company
For over four decades, Petro Packaging Company Inc has been creating extruded plastic products for their clients. We offer a wide range of stock plastic extrusions as well as custom options, and we ensure there is always a huge amount of choice, no matter the industry.
We pride ourselves on providing the very best in customer service. No matter how big or small your company is, you can expect our team to take the time necessary to understand your needs and work with you to create the perfect solution. We're a family run business, and our clients are long-standing because they know we go the extra mile for them.
Plastic extrusion is one of the most reliable and versatile materials on the market today. To find out more about Petro Packaging Company Inc's extruded plastic products, please head to our website for more information. You can also contact us and talk to a member of our friendly team. We're looking forward to answering your queries.