Clear Plastic Angle Stocks And Channels At Petro Packaging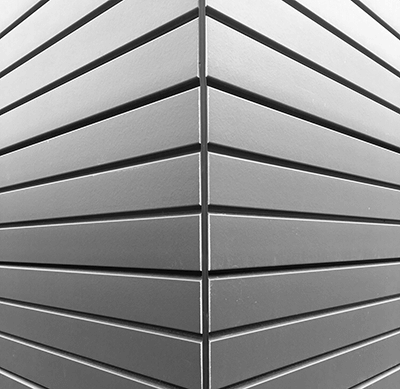 Corners need protecting. Clear plastic angle stock will do the job. If you're looking for an answer to an exterior corner that poses a threat to customers or just the general public that passes by, you can protect yourself and others by installing plastic angle stock.
Clear plastic angle stock can do more than just protect corners, though. The variety of sizes and thickness along with the material range make it useful in countless ways. Keep reading to learn everything you need to know about this valuable piece of plastic.
Clear Plastic Angle Stock Varieties
While most plastic angle stock looks similar with that same 90-degree or 120-degree angle, not all plastic stock is made the same. The materials used make this an ideal solution to transform metal edges into non-corrosive, smooth corners.
Plastic angle stock will protect your trim, walls, and edges perfectly. Here are a few of the varieties available at Petro Packaging, Inc.
Right Angle Plastic Stock
Right-angle plastic stock is your typical stock. Its simplicity makes it a popular seller, and it fits neatly over those basic, right-angle corners.
Acrylic Angle Stock
Acrylic is a tough material, a thermoplastic often used as an alternative to glass because of its shatter-proof characteristics. In the case of angle stock, it's one of your toughest materials.
Clear Plastic Angle Stock
Clear plastic angle stock differs in its color. When you need to have a simple design with transparent protection, clear plastic angle stock works best.
PVC Angle Stock
PVC, or polyvinyl chloride, makes up one of the top three produced synthetic plastics in the world. Because of its durability, you can find it just about anywhere from the pipes plumbers lay in the ground to the siding on your house.
Quality Means Value
Petro Packaging uses the highest quality of materials made from external grade rigid PVC plastic. Petro uses ISO 90001:2015 accredited manufacturing processes. This assures a quality product every time we produce plastic.
The care that goes into making our plastic angle stock means you receive a high-quality product with excellent value every time. PVC such as ours performs well both aesthetically and technically. You can use the angle stock for functional and beautiful purposes.
Uses For Plastic Angle Stock
We offer black, white, and clear plastic angle stock. Our company is willing to work with you and provide you the best product for your needs.
Black plastic angle trim works best with ideal settings. You can find it specifically in construction or manufacturing. However, white plastic angles work better for shop fit-out and retail stores.
We can customize your order to the length that you need as well, providing you with unequal pieces if you need the variety. You can use 90-degree plastic angles on a variety of surfaces from edge protection for walls, pillars, panels, boards, and columns to protecting corners, trim, and beading.
Materials
Our customers note the outstanding balance of qualities such as hardness, surface gloss, clarity, toughness, and warmth. While we specialize in extruding CAP, CAB, and PETG plastic, we do not limit ourselves. If you need something more, we can help you.
We use Tenite cellulosic plastic, a product known for its excellent balance of properties. The property of our plastic will differ with the plasticizer level used in production.
For example, a lower plasticizer content will lead to a harder surface with more rigidity, a higher heat resistance, better stability, and higher tensile strength. Higher plasticizer content, on the other hand, increases the strength of the product. We can produce plastics in natural, clear, black translucent, selected ambers, and smoke transparent colors.
Furthermore, our plastic meets FDA requirements for food-contact applications. So your plastic angle stock can go just about anywhere.
The Best in the Plastic Business
Petro Packaging is the leader in plastics production. We manufacture plastic tubing and custom plastic extrusions along with plastic angle stock. You can trust our company for a variety of reasons.
Stability
Petrol Packaging Company Inc. has weathered the storm of manufacturing for decades. Based out of northern New Jersey, Petrol is a third-generation, family-owned company.
Innovation
Because of our pioneering work in the 60s with CAB, CAP, and PETG materials in extrusion, we've become one of the most well-known names in the plastics business. Since then, we have continued our innovative efforts for over forty years. Our extrusion products in particular have become the go-to for companies in need of plastic tubes and profiles.
Customer Service
We understand that no two customers have the same needs. Because of that, we're willing to handle both large and small orders with the same excellent quality that has made us a leader in our business.
Furthermore, we stay informed of customer needs, giving them the best products and making ourselves available in a more personal way. As a family-owned business, we treat our clients like family rather than just a way to make a buck.
Our sales team works tirelessly to meet each customer's needs. Knowledgeable sales representatives answer your questions and work hard to accommodate any special requests you may have. Furthermore, we maintain a stance of open communication, keeping each client informed as to the status of their order from manufacturing to shipping.
The experienced engineers at Petro are leaders in technology and innovation. They research, design, and develop each product to make sure it meets your needs. Furthermore, our engineers can design and even manufacture tooling that you need without leaving our facility, giving you the completed product you want.
When you come to us with an idea, we do everything in our power to make it happen.
Most building and construction projects are created using angles and sharp corners. Each of these orders can be damaged by a passerby or fall victim to deterioration over time. In order to protect your corners, you should invest in clear plastic angle stock.
Your trims, walls, and edges will be properly protected by plastic angle stock. Keep reading to learn more about plastic angle stock and its many benefits.
What is Plastic Angle Stock?
Angle stock may change metal edges into a non-corrosive element and provides excellent corner protection. Use plastic angle stock to shield your walls, trim, edges, and beading.
Types of Clear Plastic Angle Stock
Even while most plastic angle stock has the same 90- or 120-degree angle, not all plastic angle stock is created equal. Using plastic angle stock is a proven method for converting metal edges into smooth, non-corrosive corners because of the materials utilized.
Acrylic Angle
Acrylic stock is made of a tough material that is a shatterproof alternative to glass. This is one of the strongest materials that clear plastic angle stock comes in.
Clear Plastic Angle
The industry standard for plastic angle stock is clear plastic. However, plastic angle stock comes in different colors and stylistic designs. This is one of the lower-cost solutions to securing your corners.
PVC Angle
The most common type of angle protection is made of polyvinyl chloride (PVC). This is one of the most widely produced types of plastic in the world and has become a staple in construction and plumbing.
Right Angle
Not all building projects form the perfect right angle. Many builders stock up on the right-angle plastic stock due to this frequency of use.
What Is Unequal Plastic Stock?
When the angle's legs need to be varying lengths, unequal plastic angles are employed across the industry. This can be utilized for many typical building tasks, such as edging boards or ceilings, lining entrances and windows, and many more.
Determine What Materials You Need
One of the biggest benefits of working with Petro Packaging is the ability to customize your orders. While sifting through your options consider the different sizing and angle options needed to secure your building project.
Every construction job will require a different standard of clear plastic angles. A surface with less plasticizer will be tougher, more rigid, more heat resistant, more stable, and have a higher tensile strength.
On the other side, a product's strength increases with a higher plasticizer concentration. We are able to create plastics in a variety of hues, including natural, clear, translucent black, ambers, and smoke.
Invest in Clear Plastic Angle Stock
Clear plastic stock can help you preserve your building projects and improve the stability of its edges. Now that you know more about the options when it comes to clear plastic stock, you will be able to invest in high-quality plastic stocks to protect your projects.
Connect with our team at Petro Packaging to order your clear plastic angle stock today!