Custom Plastic Tubing – Made To Your Exact Dimensions
Custom Plastic Tubing At Petro Packaging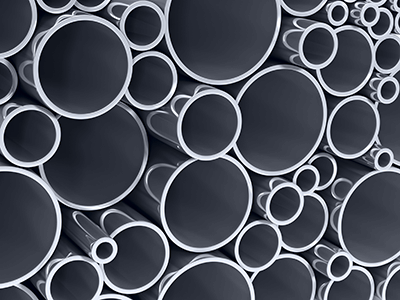 Petro Packaging is one of the nation's leading custom plastic extrusions manufacturers in the industry today. We specialize in manufacturing custom plastic tubing, plastic packaging tubes, custom plastic extrusions for a wide array of industries. You'll soon discover that there are countless applications for our products.
As a third-generation family-owned business located in northern New Jersey, we offer the most comprehensive selections of extrusions for any application. Our forty-plus years of experience has made us a leader in the processing of a variety of thermoplastic materials. We are your premier extrusion house for clear plastic tubes and profiles.
If you are looking for American-made, you've come to the right place. Domestic manufacturing is making a BIG comeback, and we are proud to say that our custom plastic tubing and extrusions are all generated here in the USA.
Our reliability is to your advantage. Just think about some of the things we offer:
·      Quick lead times for our specialty materials (CAB & PETG)
·      Excellent customer service
·      Over 60+ years of plastic manufacturing experience
·      We gladly accommodate customers' requirements
Purchasing Perfect Packaging
In some industries, regulations change frequently. With those changes often comes the realization that you will have to look for a remote supplier able to outsource plastic packaging tubes and custom extrusions.
You have an array of products. Don't stint on getting them where they need to be with a reputable supplier who can give you the quality you need and meet your expectations.
If your business has a reputation for unpredictable timelines, don't worry. We understand that a supplier must often move on a moment's notice. And we know that businesses will often have regulations that need to be met. We are familiar with working in situations like these, which is why provide solutions like custom plastic tubing and extrusions made specifically from FDA-approved materials that are safe for medical and dietary functions.
If you are looking for a new supplier that you can work with quickly, you needn't look any further. You've just cut short what could otherwise be a very lengthy and disappointing process. We can get up to speed fast but we're not just in for the short-term. We are looking forward to the opportunity to establish a relationship with you and provide you with a service that is tailored to your needs and beats your expectations. Our goal is for you to love our services so much that you refer us to your colleagues or associates.
Long ago, we set ourselves apart from the competition by accommodating our clients' needs, regardless of how large or small the order. At our firm, you can rest assured that we will handle all orders with the same level of care and excellence. And you can get in touch with us at any time to ask questions or confirm details via email or phone call.
We also know markets for custom plastic tubing and extrusions. This means that you can save time by not having to shop around. We have what you require, whether your market is cosmetic, arts and crafts, POP extrusions applications, toys and games, golf ball displays, or medical. We know our customers' requirements and the quality products they need to stay ahead of their competition.
Our sales team is not only knowledgeable but also works closely with our customers, ensuring their needs are properly met. Sales reps are available to answer all questions and to accommodate special requests. Best of all, they keep you in the loop at all times regarding your products' manufacturing and shipping timeline.
Our engineering team aids in every aspect of research, design, and development of every product. And they can design and manufacture extrusion tooling in house, if necessary. Any custom plastic tubing you need can be made to your exact dimensions.
Three Ways We Help Your Business
In our experience, every company is looking for three things when they seek our help with a new product:
·      Reliability – quality and personalized customer service
·      To obtain new packaging solutions for a new product
·      To find a better packaging solution for existing products
And that's it. We focus on these areas so that we can provide you with outstanding service and beat not meet your expectations. At Petro Packaging, we offer you great lead times, and our minimum order quantities vary, so give us a call to see what we can do for your company.
We're looking forward to learning about your unique needs and showing you how our company can provide effective solutions. Give us a call today so we can tell you about our competitive pricing on all custom plastic tubing and extrusions, and find out about our free samples, which can help you make more informed decisions.