Our Different Types Of Plastic Tubes Explained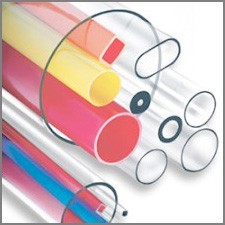 Businesses today are all about innovation. There is nothing better than discovering new ways to package your products. Consumers are always on the lookout for products that offer ease, convenience, and style. When you can combine all three of these, your products will be successful.
Petro Packaging Offers Creative Solutions
At Petro Packaging, we specialize in manufacturing all types of plastic tubes and extensions. We offer a variety of products for many diverse industries and our products can also be utilized in countless different ways. One of our popular products are the many types of plastic tubes we offer.
Have a Look at Our Plastic Tubes
Clear Plastic Packaging Tubes
At Petro Packaging, we only use the finest raw materials in the industry to create seamless, shatterproof, crystal clear, semi-rigid, thin wall containers. Our containers are always lightweight, convenient for the consumer and, of course, cost-effective. Our plastic tubes offer maximum protection against dirt and dust and our flexible containers give your products the best opportunities to shine through.
Clear plastic tube containers are offered with a sealed bottom or are open ended. They can be paired with our caps and plugs and they make the perfect reusable product.
Sealed Bottom Clear Plastic Tubes.These are our most common type of plastic packaging tube. These sealed bottom tubes are always made-to-order and they allow our customers to specify the length of their package to ensure proper fit of their products. A clear plastic base is applied to one side of the packaging, and one cap or plug is then applied to the open end. Using just one cap or plug reduces labor and assembly costs and makes this sealed bottom tube one of our most popular.
Sealed Bottom Clear Plastic Tubes come in Round Sealed Bottom Plastic Tubes, Threaded Sealed Bottom Plastic Tubes and Shaped Sealed Bottom Plastic Tubes. Round sealed tubes are the most popular, and threaded sealed tubes are perfect for a heavier product, while the shaped sealed tubes are utilized to prevent the package and its contents from rolling around when placed on a horizontal surface.
Open Ended Clear Plastic Tubes.These tubes offer a more symmetrical look using two plug caps to close each end. Open ended tubes are made-to-order and you specify the length of the tube. They can also be purchased in prepackaged cases of 18" lengths. The customer has the ability to cut tubes to any desired length, when they are ordered by the case. This works well when you are not sure how long you need the tubes and you can make them as long as they need to be.
Open ended tubes comes in Round Open Ended plastic tubes and Shaped Open Ended plastic tubes. The round open ended tubes allow for a 360-degree view of your product and the shaped open ended tubes offer a more symmetrical look when utilizing two plug caps on each end.
Custom Plastic Tubes
Petro Packaging also manufactures top-quality custom plastic tubing in a wide variety of sizes including round, oval, rectangular and square. These custom plastic tubes come in a variety of shapes as well. Our custom designs are always required for special applications including:
Mailing Tubes
Component Storage Tubes
Medical Components
Retail Packaging Tubes
Soil Sampling Tubes
Bird Feeders
and more
Our experienced engineers work closely with all of our customers to develop tubing which is to their exact specifications. Our goal is to understand each of our customers and their unique requirements.
For all custom plastic tubes, our dimensional limits are:
Minimum Outer Dimension – 0.125"
Maximum Outer Dimension – 5.125"
Minimum Wall Thickness – 0.010"
Maximum Wall Thickness – 0.375"
Materials for Custom Plastic Tubes:
We utilize PETG Copolymer (Polyethylene Terephthalate Glycol), Tenite™ CAB (Cellulose Acetate Butyrate), and Tenite™ CAP (Cellulose Acetate Propionate) plastic. These are our most popular materials, but we are not limited to these. You are free to call us about all of our materials that are used in manufacturing custom plastic tubes. Custom tubes can all be extruded in any color and as translucent or opaque.
Stock Plastic Tubes
Petro Packaging also offers stock clear extruded tubing in CAB and PETG materials. Stock plastic tubes come in a variety of sizes from 1/4" outside diameter to 4" outside diameter in thin, medium and heavy wall thicknesses. For all of your prototype or small quantities, we have a diverse inventory that is sure to please you. These stock tubes are available in lengths and box quantities as specified in the appropriate charts.
Our materials for stock plastic tubes are high quality Tenite CAB. This was one of the first modern thermoplastics invented and has been in use for over 60 years in tube and profile applications. Tenite CAB is bio-based and is derived from 100% renewable softwood material.
Clear PETG Copolymer is highly durable and features benefits you won't find in other materials. It is easy to process and fabricate, making it highly cost-effective. PETG is an ideal material solution for any retail packaging market.
Caps and Plugs
No order for different types of plastic tubes would be complete without caps and plugs. We have a comprehensive selection which work perfectly with all our packaging tubes and stock plastic tubes. In a wide variety of shapes, sizes and colors, our caps and plugs are the finishing touch to your innovative display options.
Petro Packaging Co. Inc., is a third-generation family-owned and operated company based in northern New Jersey. We have been offering the finest in innovative materials since the 60s and we are a renowned name in the plastics industry.
No matter your product, no matter how large or how small, at Petro Packaging, all our customers are treated with the highest of regard. Our knowledgeable sales team is here to begin the process with you and our engineering team will get the job completed for your specific requirements. Call us today at 908-272-4054 or email us at [email protected]. We look forward to hearing from you!