Eco-Friendly Clear Packaging At Petro Packaging Co.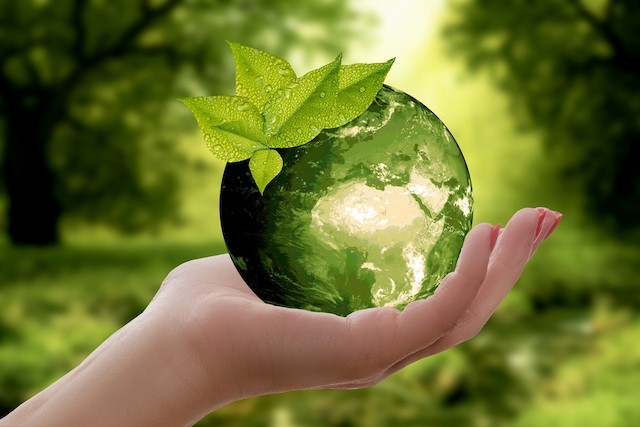 In this blog, we outline the materials we use in our packaging and how they benefit the environment. Learn more about our eco-friendly packaging materials below.
PETG
Polyethylene terephthalate glycol or PET-G replaced PET as a more eco-friendly clear packaging solution. PETG delivers chemical resistance and durability to manufacturers and customers using products packaged in this type of plastic.
Fabricators use this material due to its many good qualities, including the following:
Can be sterilized
Chemical and water resistance
Geometric accuracy
Layer adhesion
Pliability
FDA compliant
Impact resistance
High strength and durability
High-temperature resistance
No heated bed required
Odorless printing
Smooth finish
CAB
CAB is FDA-approved and, typically, food safe. Applications and uses include the following:
Aerosol coatings
Apparel
Aerospace coatings
Architectural coatings
Auto OEM
Auto plastics and refinish
Automotive parts, accessories and coatings
Coil coatings
Commercial printing
Industrial maintenance
Inks
Consumer electronics
Graphic arts
Industrial electronics
Metals
Motorcycles
Pack & carton coatings
Personal care ingredients
Polymer modification
Process additives
Shrink film non-food contact
Tools
Truck/bus/RV
CAP
Cellulose acetate propionate (CAP) is another thermoplastic cellulose ester. This easy-process thermoplastic produces high clarity.  CAP's properties fall between cellulose acetate and CAB resin. CAP is known for its solubility.
Examples of CAP applications include the following:
Printing inks
Flexographic inks
Lacquers
films
Overprint varnishes
Nail polish
Making the Change To Sustainability
Petro Packaging Company Inc. is proud to lead the industry in eco-friendly clear packaging that provides solutions our customers need to remain successful. You'll notice many differences between environmentally aware manufacturing partners and traditional operators using dangerous plastics such as PET. We focus on sustainability, including efficient energy costs that help us keep our costs and prices down.
Companies that produce eco-friendly clear packaging tend to look at everything from light bulbs to paper usage to help build a more sustainable future.
So, What Are the Benefits of Eco-Friendly Clear Packaging?
Above, we've outlined the materials we use in our packaging and how they are better for the environment, but what are the benefits of using eco-friendly clear packaging for you as a company?
We know that helping the planet and slowing down global warming are paramount for reversing climate change for the whole world. But, maybe you'll be surprised to know there are quantifiable benefits that can have a direct impact on you and your business, too. Let's take a look.
In this time of social and multi-media advertising, cultivating your brand has never been more important. Studies show that green marketing "significantly impacts brand image… and purchase decisions".
The global climate crisis reaches new heights every year. Because of that, customers are becoming more conscious of the environmental impact of what they are buying. Ensure your products and types of packaging are environmentally conscious. This will help with climate change as well as boost your profile and brand, bringing in more customers!
Save Money and Increase Sales
Furthermore, being eco-friendly will save you money! The three R's of sustainability are reduce, reuse, and recycle. Doing so leads to a decrease in using new raw materials.
A knock-on to this is the money saved in production and shipping costs of the raw materials. Save money on the cost of packaging by going eco-friendly! It has even been found that consumers would be willing to pay more for eco-friendly packaging! The demand for sustainability in the world of packaging increases each year.
Get ahead of the game with an upgrade to clear, eco-friendly packaging. This will be sure to increase your success and profits!
Governmental Regulations
Governments across the globe are committing to reducing the use of single-use plastic, so the time is now to make the change for your company. Consumers are becoming more eco-aware, so governments are looking to bring in or strengthen existing regulations. The goal is to manage the waste-management process more efficiently—and, crucially, cut environmental waste.
More and more sustainable materials are being discovered or created each year, and the industry of clear packaging design is no exception. With the packaging materials outlined above, we can ensure the packaging we provide is safe to use for the environment, as well as for various industry requirements including medical or cosmetic use, toys, or shipping.
Let's Work Together
Whether it be an off-the-shelf order or working together on your custom orders, we have the knowledge and experience to provide you with high-quality, eco-friendly clear packaging. We often have special offers, and our sales team is happy to help with any of your needs.
For creative plastic solutions from a company that is committed to providing safe plastics, look no further! Whether it be CAP, PETG, or CAB, you can count on us to work together with you to help the environment with eco-friendly clear packaging. Get in touch now!