Eco-Friendly Clear Packaging At Petro Packaging Co.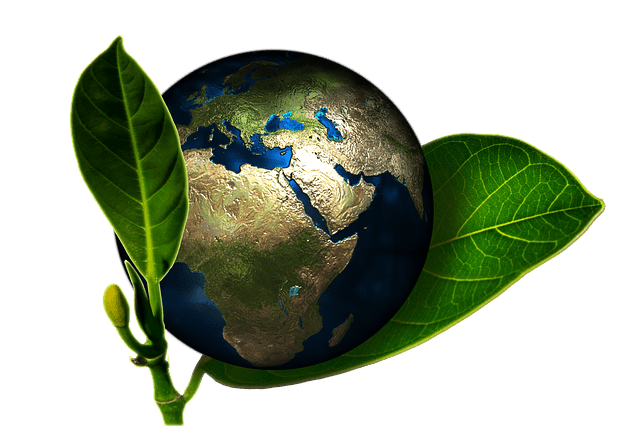 The United Nations Joint Group of Experts on the Scientific Aspects of Marine Pollution (GESAMP) found that land-based sources make up 80% of marine pollution, 60 to 95% coming from plastics debris.
To combat this trend, manufacturers, retailers and business owners want eco-friendly clear packaging. Petro Packaging Company Inc. produces plastic tubes and extrusions from PETG, CAB and CAP plastics, and CAP and PETG material are FDA approved and safe for food contact.
Note that we understand these materials don't meet the needs of every project. So, while we specialize in PETG, CAB, and CAP plastic extrusion, we use other materials as well.
Learn more about our eco-friendly packaging materials below.
PETG
Polyethylene terephthalate glycol or PET-G replaced PET as a more eco-friendly clear packaging solution. PETG delivers chemical resistance and durability to manufacturers and customers using products packaged in this type of plastic.
The glycol additive prevents crystallization and helps make PETG easy to recycle. However, PETG, the most common type of plastic, isn't biodegradable.
Our PETG material provides a strong, budget-friendly way to coat products in an impact-resistant glaze and customers also use it to create high strength display units. This food-safe plastic used in bottles and food containers can be recycled.
During thermoforming and vacuum-forming processes, PETG performs well under tremendous pressure without cracking. Naturally clear, it holds color well, and you can extrude it into sheets. PETG resists damage better can acrylics and fabricates readily into different materials.
Fabricators use this material due to its many good qualities, including the following:
Can be sterilized
Chemical and water resistance
Geometric accuracy
Layer adhesion
Pliability
FDA compliant
Impact resistance
High strength and durability
High-temperature resistance
No heated bed required
Odorless printing
Smooth finish
This material can be used for drones and mechanical parts. Find out more about the PETG material used by Petro Packaging Company Inc.
CAB
Cellulose Acetate Butyrate derives from cellulose and has a low viscosity. Manufacturers choose CAB for jobs requiring high solids levels. CAB is used in a variety of solvents due to its compatibility. Dissolving CAB in certain solvents produces a clear, colorless solution. It tolerates solvent blends exempt from air pollution regulations. It comes in a dry powder.
Cellulose is an abundant natural renewable resource harvest in managed forests. For example, Eastman CAB has a 40% bio-content
CAB is FDA-approved and, typically, food safe. Applications and uses include the following:
Aerosol coatings
Apparel
Aerospace coatings
Architectural coatings
Auto OEM
Auto plastics and refinish
Automotive parts, accessories and coatings
Coil coatings
Commercial printing
Industrial maintenance
Inks
Consumer electronics
Graphic arts
Industrial electronics
Metals
Motorcycles
Pack & carton coatings
Personal care ingredients
Polymer modification
Process additives
Shrink film non-food contact
Tools
Truck/bus/RV
These are just some of the myriad uses of CAB eco-friendly clear packaging. Tenite™ cellulosic plastics used by Petro Packaging Company Inc. have excellent performance in clarity, texture, hardness, surface gloss and warmth.
CAP
Cellulose acetate propionate (CAP) is another thermoplastic cellulose ester. This easy-process thermoplastic produces high clarity.  CAP's properties fall between cellulose acetate and CAB resin. CAP is known for its solubility.
CAP has excellent solubility, making it a great solution for inks and coatings. It's highly compatible with many resins. CAP has antiblocking properties and resists grease resistance better than many film-formers.
Examples of CAP applications include the following:
Printing inks
Flexographic inks
Lacquers
films
Overprint varnishes
Nail polish
Making the Change To Sustainability
Petro Packaging Company Inc. is proud to lead the industry in eco-friendly clear packaging that provides solutions our customers need to remain successful. You'll notice many differences between environmentally aware manufacturing partners and traditional operators using dangerous plastics such as PET. We focus on sustainability, including efficient energy costs that help us keep our costs and prices down.
Companies that produce eco-friendly clear packaging tend to look at everything from light bulbs to paper usage to help build a more sustainable future.
Our Products
Our custom tubes, packages and extrusions help clients get the look, shape and feel needed to help their products stand out.
Custom Plastic Tubes
Choose from a variety of plastic tubes in varying thicknesses, lengths and shapes. Find out how we can achieve your custom shapes and achieve the perfect clear packaging with a minimal environmental impact.
Plastic Packaging Tubes
Packaging tubes protect, display and ship products and are produced from strong materials that ensure consistent performance.
Custom Plastic Extrusions
Plastic extrusions are used for retailers and other businesses that need point of purchase displays. We have high-quality extrusions for every conceivable need.
Our knowledgeable sales team can help you determine the materials that best meet your packaging needs. After all, we've been doing this for many years.
Petro Packaging Company Is Committed to Customers and Environment
For three generations, Petro Packaging Company Inc has run our family-operated company in northern New Jersey with integrity, a focus on the environment and a commitment to customer satisfaction.
While you're on our website, browse through our markets served for examples of products we have produced in the past.
Our markets include the following:
Medical
Cosmetic
Mailing and Shipping
Cutting Tools
Toys and Games
POP Display
Arts and Crafts
Golf Ball Displays
Plastic Tubes
We also have clients for whom we've customized solutions unique to their offerings. Just let us know what you need and the professionals at Petro Packaging Company Inc will go to work to make it happen today!
In fact, starting in the 60s, we blazed the trail in stretching the use of safe plastics such as CAP, PETG and CAB. If you're looking for premier plastic profiles and packaging, let us show you what we can do. There are a variety of ways to reach us. Call 908-272-4054 or fill out a form to get a no-hassle quote online.