What Is PETG Packaging? PETG Explained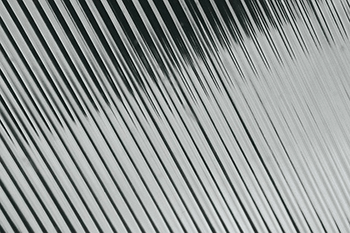 Out of the astonishing array of plastics available for use in packaging, one variety stands above the rest. That's polyethylene terephthalate glycol. It's a bit of a mouthful, so it's better known by its acronym: PETG.
PETG is a special material with many added benefits that other plastics fail to provide. Here is what makes it so good and why you should consider it as a material for your packaging solutions.
What is PETG Exactly?
Polyethylene terephthalate (PET) plastics are a form of polyester that can be extruded or molded into a wide variety of products. A variety of PET plastic, it sets itself apart from other plastics with its added glycol. Glycol plays an important role within the material as it prevents crystallization during the thermoforming process.
Crystallization is where the material loses its transparency and produces a hazy or translucent effect – not something that is usually desired when creating packaging for products.
What Makes PETG so Good?
There are several clear benefits to PETG as a packaging material:
It is crystal-clear transparent, which makes it perfect for displaying products.
It has more impact and chemical resistance than PET products.
It's easier to thermoform and mold than PET.
PETG can be FDA compliant meaning it can be used for food and medical packaging solutions.
It's RF sealable.
It's extremely durable and strong.
The surface of PETG is suitable for high-quality digital printing applications.
PETG is fully recyclable.
The material is low-cost and affordable.
It does not contain bisphenol A (BPA), which some experts believe can have harmful effects on people.
There is no waste material or by-product is created during the manufacturing.
It doesn't produce any toxic fumes or odor.
The material has low smoke density and toxicity.
The Downsides of PETG
There are hardly any downsides to using PETG. The only factor that should be taken into consideration is that PETG is not UV resistant. This means it's not the most suitable material for long-term outdoor applications.
Common Uses for PETG Plastic
Because of its versatility, PETG is one of the most widely used types of plastic on the market. PETG packaging can be used in a multitude of ways and has the added benefit of being suitable for food and pharmaceuticals. You can find PETG in a variety of extruded plastic products and applications including:
Single-use applications such as drinking bottles and food packaging
Medical implants and braces
Medical device and pharmaceutical packaging
The material used in 3D printers
Retail displays and sales stands
Graphic displays and signage
Sealed packages
Protective coatings and guards
Electrical packaging
Blister packaging for tools and devices
Cosmetics and personal care packaging
For a more detailed list of PETG's capabilities, properties, and applications, you can view our PETG datasheet.
PETG is Your Ideal Packaging Solution
If you would like a professional-looking packaging option that is safe to use, recyclable and ultra-transparent, PETG is the way to go. No other plastic comes close to offering the clarity that allows your products to be displayed or showcased in such an eye-catching manner.
Using PETG packaging will set you and your business apart from your competitors and allow your products to stand out on the crowded shelves of stores and shopping malls. Not only that, PETG will do an excellent job of protecting your items from damage and degradation, which minimizes the costs incurred from such issues.
Choose Petro Packaging Company Inc for Your PETG Plastic Packaging
At Petro Packaging Company Inc, we have over 40 years of experience in creating plastic extrusions for use in packaging and product displays. We're extremely proud to be a third generational, family-owned business that initially pioneered the use of PETG materials as well as CAB and CAP materials in extrusion.
Our plastic tubes, plastic extrusions, and caps and plugs are made with the high-quality attention and skills that our clients know us for. No matter the size of your business, you can expect a high level of knowledge, expertise, and customer service to ensure your needs are met.
How to Find Out More
If you would like to learn more or discuss how you and your business can enjoy the benefits of PETG packaging, please don't hesitate to contact our friendly team here at Petro Packaging Company Inc.
Once you discover how versatile and beneficial PETG plastic can be, you'll wish you'd found it sooner! We'll be more than happy to talk to you about our wide array of off-the-shelf products as well as custom options that may be available to you. We'll help you determine which packaging option is best for your business.