Wholesale Plastic Cosmetic Tubes
Plastic Cosmetic Tubes At Petro Packaging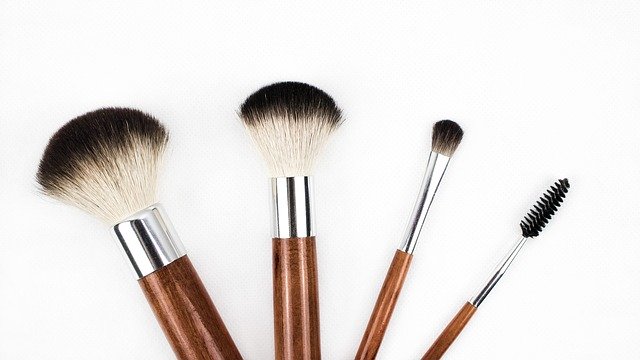 If there is one thing Petro Packaging understands better than its competitors, it is the importance of appealing packages for the cosmetics industry. Packaging plays a major role in marketing a product. In the cosmetics industry, it's essential to pay attention to current trends.
Today's increasingly busy lifestyles demand that packaging be ever more convenient for buyers, which only increases packaging value. From young teens to male-oriented and Boomer products, cosmetics packaging has been seeing increasing growth throughout the decade.
In our experience, every customer is out to achieve three distinct things with their products:
·      Reliability where there is not only quality but personalized customer service
·      To obtain new packaging solutions for new products
·      To find better packaging solutions for existing products
If these needs sound familiar, you'll be pleased to know that we are familiar with how to satisfy them. You can come to us with any need regarding wholesale plastic cosmetic tubes and we won't disappoint you.
We've worked hard to set ourselves apart from our competition. Our differences include:
Excellent customer service.
Our knowledgeable sales team works closely with every customer to ensure we meet their needs. Our sales reps are available to answer any questions, accommodate special requests, and keep you in-the-loop regarding your products.
Over 60 years of plastics manufacturing experience.
When you look for wholesale plastic cosmetic tubes, you will find we offer a wide variety of plastic packaging tubes. Made of the finest raw materials, Petro Packaging manufactures crystal-clear, seamless, shatterproof, semi-rigid, thin-wall containers. These are the ultimate in lightweight, convenient and cost-effective plastic cosmetic tubes.
Sealed bottom plastic tubes include round-sealed bottom plastic tubes, threaded-sealed bottom plastic tubes, and shaped-sealed bottom plastic tubes. Sealed bottom plastic tubes are made to order, giving our customers the ability to choose the length they need. Open-ended plastic tubes include round open-ended plastic tubes and shaped open-ended plastic tubes. These are made to order or can be purchased in cases of 18" lengths.
We satisfy customers' special requirements.
Along with our standard sizes, we offer custom plastic tubing as well.
Our standard sizes are:
Standard Tweezer Tubes: ½" Triangle x 3 ¼" Lts. open end tubes with poly plugs ½" Round x 3" OL shell vials with poly plugs
Standard Make-Up Brush Tubes: 1" x 7" Lts. open end tubes with plugs and slip-on caps 1 ¼" x 6 ½" Lts. open end tubes with plugs and slip-on caps
Our experienced engineering team aids in all aspects of research, design, and development of every product. Our team will work with you to see that you have the right plastic cosmetic tubes for your business. We give you added-value tooling that other competitors cannot or do not.
Minimum order quantities vary, and our plastic tubes and extrusions are made from CAP and PETG materials, which are FDA approved and safe for food contact. We offer free samples of custom sizes and agreeable lead times on plastic cosmetic tubes.
How Petro Packaging Can Help You
If you're fed up with your current makeup packaging tube supplier, get in touch with us and we can help you. Don't settle for second best. You have options aside from businesses that regularly fail to satisfy your needs or that provide poor quality products. A low-quality supplier or unreliable supplier can cost a business money and damaged products can pose a safety risk.
Right now, you can make the most of high-quality service from a container supplier that has a tried-and-true process and decades of experience in the cosmetic manufacturing industry. Understandably, you may have become skeptical that such a company exists, especially if you fell out with your supplier. We will take your product line seriously and we're ready to put in the effort to learn more about your audience.
Don't waste time hunting for a supplier online as every hour you spend searching is an hour of lost work or lost opportunities elsewhere. Give us a call to find out why your search can end with Petro Packaging. Discuss wholesale plastic cosmetic tubes and other packaging options for your cosmetics businesses.  
As a third-generation family-owned and operated company based in northern New Jersey, Petro Packaging pioneered the use of CAB, CAP, and PETG materials in extrusion. Our firm has become renowned in the plastics industry. We offer the most comprehensive selection of extrusions for many unique applications. Thanks to our forty-plus years of experience, we offer a variety of thermoplastic materials. Our dedication to product quality and reliable customer service have made us our premier extrusion house for plastic cosmetic tubes and profiles.
In addition to the cosmetics industry, Petro Packaging also services markets such as:
·      Medical
·      Toys and Games
·      POP Display
·      Mailing and Shipping
·      Golf Ball Displays
·      Arts and Crafts
·      Cutting Tools
·      Plastic Tube Applications
If your current supplier has been letting you down, request a quote or give Petro Packaging a call today. Our free consultation will provide us with an opportunity to demonstrate our service and help you decide that you want to work with us after all.