Custom Extruded Plastic – You Name It, We Make It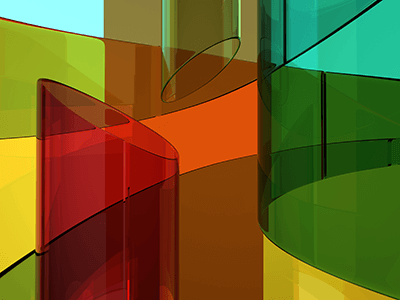 When it comes to making custom extruded plastic, there is no one better than Petro Packaging. We are all about creating top-quality custom profile extrusions. Because these make up a large part of our manufacturing, our capabilities run from the simple "U" shaped profiles to 6″ wide, with more complex configurations.
Perhaps you don't know exactly what you need. Our professional sales representatives will assist you in making the best choices. At Petro Packaging, we know customers look for:
Reliability and quality, which we provide with both our products and our personalized customer service.
The ability to obtain a new packaging solution for a brand new product.
More effective packaging solutions for existing products.
Give us a concept and we will create it for you. Our goal is your ultimate satisfaction and that goes for any custom extruded plastic profile. We offer in-house tool and die makers as well as experienced production personnel who will guarantee a finished product that will meet all of your critical requirements. We are not a one-size-fits-all company.
Custom Extruded Plastics Materials We Use Include:
We specialize in these materials but are not limited to them. Custom extruded plastic can be manufactured in any color and can be opaque or translucent.
Solving Clients' Issues
If you're in a bind and you need a better solution, don't hesitate to get in touch with us. One problem we're familiar with is businesses who send product samples to their clients as part of direct mail campaigns. Such campaigns are important to companies, such as clothing retail stores, so what happens when the mailing tubing the firm uses is no longer approved by the United States Postal Service? If something like this has happened to you and you are looking for a company that can replace these tubes, we're your supplier.
Whether you require mailing tubes or other mailing products or plastic products, it's imperative for your brand that you make a good impression. To be seen in a positive light so that people reach out to you, you need attractive and effective packaging. Your solution needs to be approved by the USPS and able to withstand all kinds of weather. You can rely on Petro Packaging for all of your needs, from plastic cosmetic tubes and plastic golf ball containers, to more complex custom designs.
One custom requirement we've been asked to fulfill was specific vinyl caps inside mailing tubes to secure the product inside. If you have custom requirements – whether you can picture the exact solution or not – let us know and we can make it happen. We pride ourselves on on superior customer service and superior product quality, so your brand is in safe hands with us. And we are always available to answer your questions.
Custom Extruded Plastic Tubes
Our custom extruded plastic tubes will get your product to where it needs to go and without damage along the way. Crystal clear with tight-fitting closures, Petro Packaging's clear plastic tubes have a proven reputation for attracting customer attention, strengthening brand awareness and creating more market opportunity.
We offer unique colors and styles of closure, which will help your company differentiate its packaging. We can tailor systems to fit your needs best. You can also look forward to:
Quick lead times for our specialty materials (CAB & PETG)
Excellent customer service
Over 60+ years of plastics manufacturing experience
Our ability to take care of your special requirements
Petro Packaging Company Inc. is a third-generation, family-owned and -operated company based in northern New Jersey. Since the 1960s, we have been a pioneer in the use of CAB, CAP and PETG materials in extrusion. We have become a renowned name in the plastics industry and now offer you the most comprehensive selection of custom extruded plastic and extrusions for many unique applications.
The markets we serve include:
Mailing and Shipping
Arts and Crafts
Cosmetic
Medical
POP Display
Cutting Tools
Golf Ball Displays
Toys and Games
You will know you have come on board with the right company from your initial contact with us. From your first phone call or email, our sales reps will assist you with specific parts, quantities, lead times, pricing, and answer all of your questions. We offer free samples of a custom size, too.
At Petro Packaging, our plastic tubes and extrusions made from CAP or PETG material are FDA- approved and safe for food contact. We offer whatever you need and will create custom extruded plastic orders for you to make your business better. From start to finish, you can be assured of excellent service and quality products.