The Top 10 Cosmetic Packaging Suppliers In The USA Today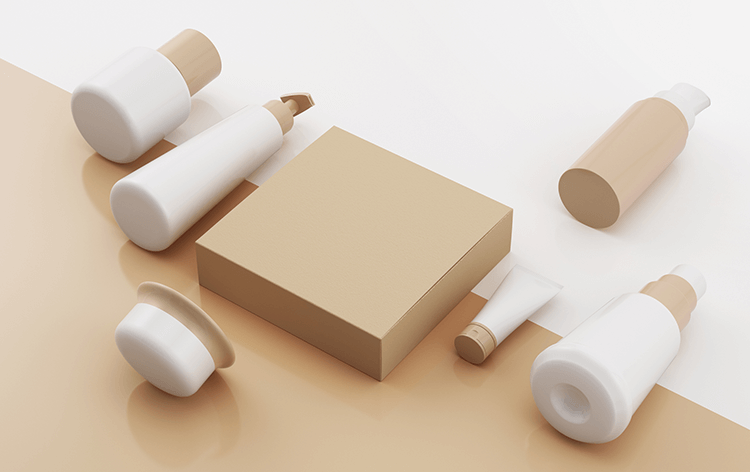 Packaging plays a huge role in product marketing, an integral part of any businesses's marketing strategy. There's no way around it, for many products the packaging is the only information a buyer has to make a decision off of. In the cosmetics industry, packaging can make or break your product, no matter how good it is. That's why it's critical to use a packaging supplier who is both trustworthy and up-to-date on the latest industry trends.
Unfortunately, this is easier said than done, as not every supplier is equal. To help guide your decision and give you a good foundation to start with, we've put together this list of the top 10 cosmetic packaging suppliers in USA today.
1. Petro Packaging Company Inc.
If you are looking for plastic cosmetic packaging, then Petro Packaging Company Inc. is your solution. They are a third-generation family owned and operated company based in New Jersey. In the 60's we pioneered the use of CAB, CAP, and PETG materials in extrusion, and we have since become a renowned name in the plastics industry.
Our custom crystal clear tubes for cosmetics packaging are ideal for products of all shapes and sizes. Our thin wall tubes are extremely lightweight which creates an advantage for shipping, and the durability of our "Shatter-proof" tubing plays a vital role in protecting the cosmetics inside, which are normally delicate and sometimes quite expensive.
Select from a few of our more popular cosmetic packaging tube sizes, or send us your specific requirements and we'll send you samples of the perfect fitting tube for your valuable cosmetics. Request a sample here!
Petro Packaging Company Inc. 16 Quine Street Cranford, NJ 07016, Phone: 908-272-4054 Fax: 908-272-2836 Email: [email protected]
2. Paper Mart
If you are looking for non-plastic packaging, Paper Mart is probably the company for you. Established in 1921 as California Towel Supply, they grown into one of the largest packaging sites on the web – with over 26,000 items for sale. Their beautiful facility is located in the City of Orange, California and sells globally. They have more than 12,000 packaging products that are ideal for cosmetic and bath products.
Paper Mart knows that with cosmetic and bath products, it's especially important that your products have a great look on the outside to go with their high function on the inside.
2164 N. Batavia Street Orange, CA 92865 Phone: 714.787.4900
3. SKS Bottle & Packaging
SKS Bottle and Packaging was founded in 1986 and supplies a wide variety of glass, plastic and metal containers, as well as caps and closures, to small businesses and large Fortune 500 companies alike. To accompany their line of glass bottles, plastic bottles, jars and tins they also sell packaging accessories and equipment such as custom labels, shrink bands, heat guns and packing machines, and offer packaging design and decorating services for companies that require or desire special bottle fashioning.
10 Skyward Drive Saratoga Springs, NY 12866 Phone: 518-880-6980 ext. 1
4. APC Packaging
Since 2006, APC has been providing high-quality packaging solutions for global beauty and skincare brands.APC believes a package is more than a vessel for a product. It should be an extension of the brand's desired experience for the consumer. All innovations developed at APC Packaging go through a process from material selection, design, ease of use and cost-effectiveness.
1850 West McNab Fort Lauderdale, FL 33309 Phone: 954.978.4567
5. Cosmopak
Cosmopak believes that innovation, whether that constitutes a twist on a stock package, a unique design or a dispensing enhancement, allows a brand to stand out from the pack. They work closely with their partners to pool resources and ideas in order to develop unique items at a value price point, as they understand that in today's world the cost of goods is paramount to success. On top of that, their goal is to provide quotes and samples in 48 hours. So order away!
33 Main Street, Port Washington NY 11050 Phone: +1 516 767 9119
6. East Hill Industries
Started in 2005, East Hill is well established as a premier global supplier of primary and secondary packaging for the beauty, personal care and fragrance industries. They provide their customers with an efficient and qualified service with specific emphasis on cost-effective and timely solutions. In addition to providing their clients with high quality cosmetic packaging supplies, they are also experts at value-added services and innovative product design. They will also always aim to suit your timeline and your budget.
2840 Commodore Dr., Suite 120 Carrollton, TX 75007 Phone: (972) 367-6060
7. Cosmetic Packaging Now!
CPN is the premier distributor of laboratory grade cosmetic packaging containers. They offer a broad range of cosmetic packaging solutions whether it be an "in-stock" requirement for your immediate need or a "custom item" project with a functionality requirement or, more simply, a matter of aesthetics. Regardless of how large or small your business is, their mission is to provide you with quality stock cosmetic packaging at wholesale prices.
701 Commerce St. Dallas, Texas 75202 Phone: +1 (469) 263-1259
8. Berlin Packaging
Berlin Packaging is not a distributor. They are not a manufacturer. And they are not a packaging consultancy. Instead, they are all of these things at the same time. Their business model is designed to make packaging easy for their customers. They can find it, design it, source it, make it, ship it, store it, and more. They offer a range of packaging products and services designed to streamline packaging supply chains and grow profits.
525 West Monroe Street Chicago, IL 60661 Email: [email protected]
9. The Packaging Company
For over 50 years of combined manufacture and design expertise, The Packaging Company has been successful in providing their clients with the right packaging solutions that ensure protection and elevate the brand's position in the market. Even if all you have is an idea, they can help you flesh out that idea and then bring it to the market. Their goal is to help you provide a product that is functional, innovative, and desirable to your clients. TPC is a great option if you are looking for more of a business partner as opposed to a stand-alone supplier.
2310 East 4th Street, Long Beach CA 90814 Phone: (562) 434-5583
10. Kaufman Container
Rounding out our list is Kaufman Container. They supply a variety of wholesale cosmetic containers, wholesale cosmetic jars, airless pumps and other packaging components designed specifically for color cosmetics. They can help with the entire package from the glass or plastic bottle to the dispensing closure such as a foaming pump or sprayer. On top of that, silk-screen printing, hot stamping, spray coating, frosting, shrink sleeve labeling and pressure-sensitive labeling are all services they proudly offer to cosmetic companies and start-ups. With Kaufman Container, the cost per container lowers as you increase your quantity.
1000 Keystone Parkway, Suite 100 Cleveland, OH 44135 Phone: 216-898-2000
The cosmetics industry is as big as it is fierce, and choosing the right packaging supplier can be a hard decision indeed. We hope that our list of the top 10 cosmetic packaging suppliers in the USA today helps you make the best decision for your company!